Oval "Chloe" Sterling Silver Locket & Pink Tourmaline Cross with Ankh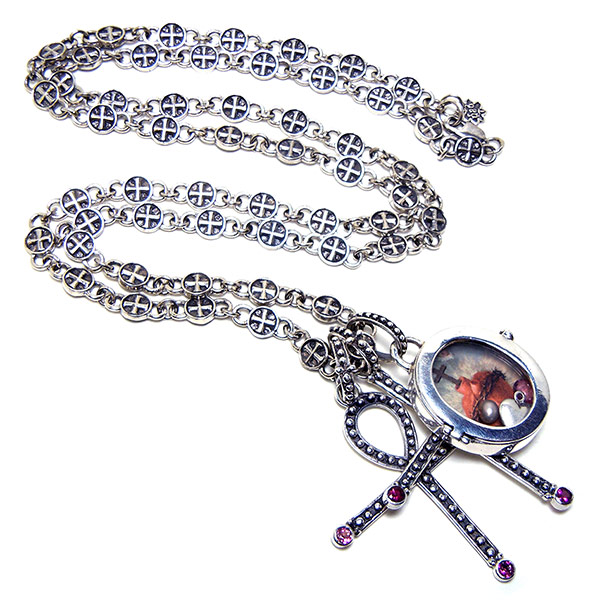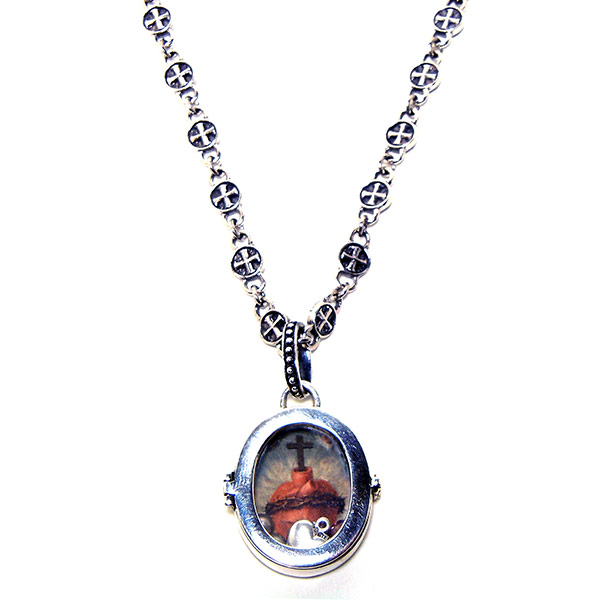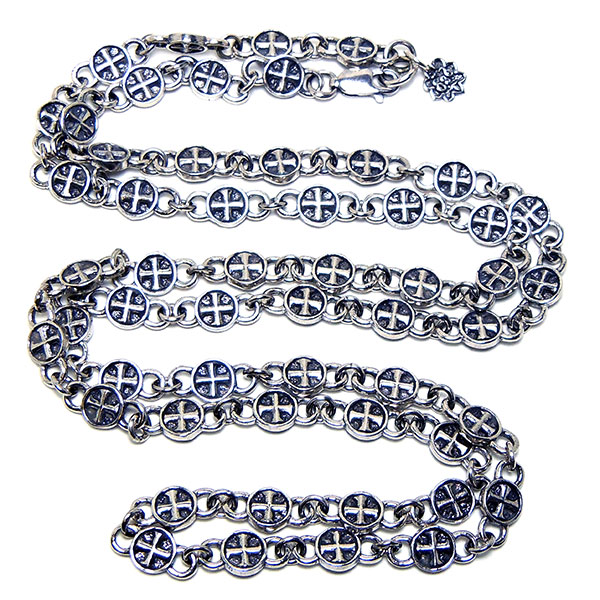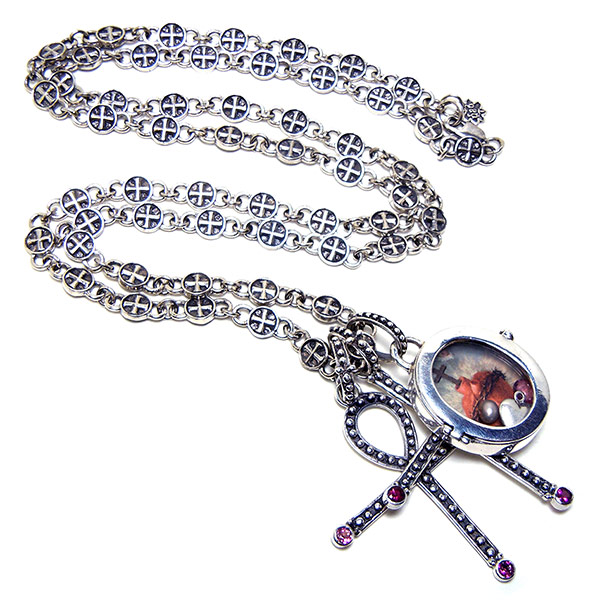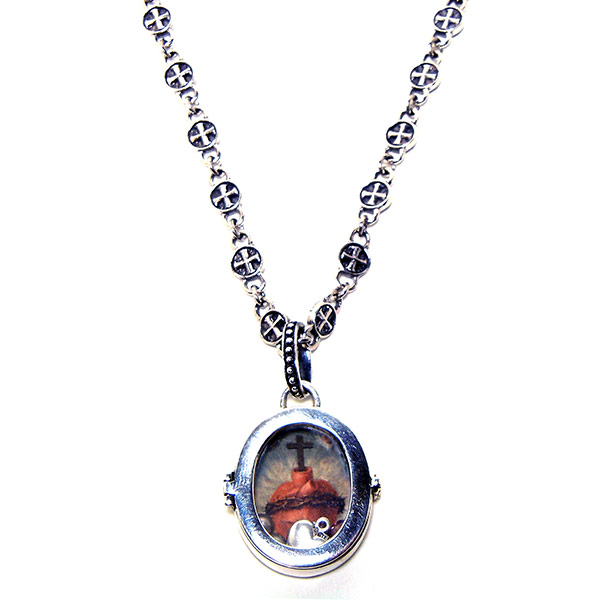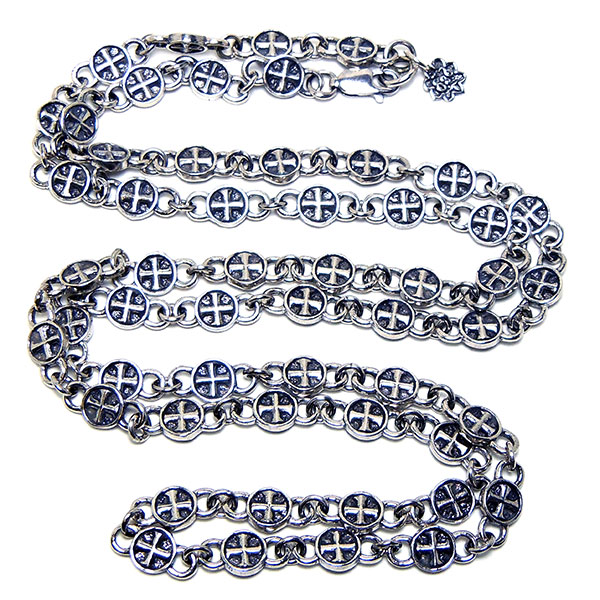 Oval "Chloe" Sterling Silver Locket & Pink Tourmaline Cross with Ankh
Oval "Chloe" sterling silver picture locket & pink tourmaline cross & ankh on sterling round cross chain. Locket & chain in sterling silver. Chain comes in a standard 18" length, but you can upgrade the length.

We will put your photo in for FREE!
Email Us Your Photo: Click Here>>
Features
Solid .925 sterling silver.
Locket Measures – 1" long X .88" wide X .25"
Hinged door, with D&A detailing and lock.
Inner locket image included.
The bale measure 13mm X 10mm.
The back has our logo crest and Fortuno clover.
There is room for engraving on the back of the locket. We currently do not offer engraving.
ABOUT THE LOCKET CONTENTS:
*The inner locket image is a paper cut-out, cut to fit your locket.
*Two pearls of wisdom.
*Envelope with blessed dirt from the Sanctuario de Chimayo in New Mexico. This little envelope has dirt from the blessed grounds of the Sanctuary of Chimayo in New Mexico.
*Blue stones keep the evil eye away. Blue keeps away the evil eye.